Since 2021, the scoring methodology has been changed, and it has been performed according to the ETSI TR 103559 Annex A Therefore, the yearly trend analysis can be performed only on operators ranking level. The differences in project methodology, test types and scoring evaluation limits the possible analysis of the trends.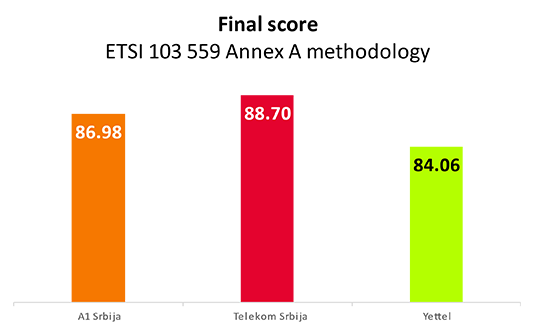 Fig.1 the final score in 2022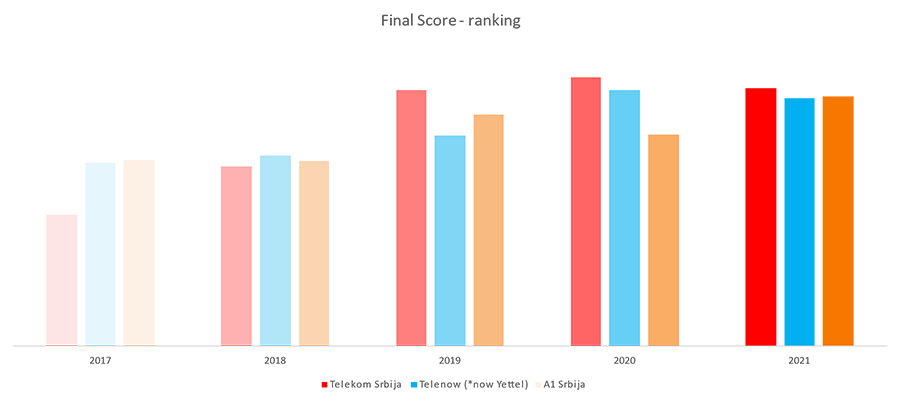 Fig. 2. Year to year ranking comparison
Over the years, the Benchmark project of ranking the operators, performed by RATEL, has changed significantly, as shown in Figure 2. All operators have improved their network quality over the years of mobile networks benchmarking being conducted in Serbia.
Notes:
Please note that in order to distinguish the compared year-to-year results, the following shade code was used. The lightest colour was used to represent the 2017 results and the darkest the 2022 results. The shades in between represent the campaigns as per the chart below. The example is presented in Figure 3.


Fig. 3. Year to year comparison shades codes
One note more, since March 2022, Telenor officially operates under the name of Yettel and has changed company color in light green, instead of light blue.